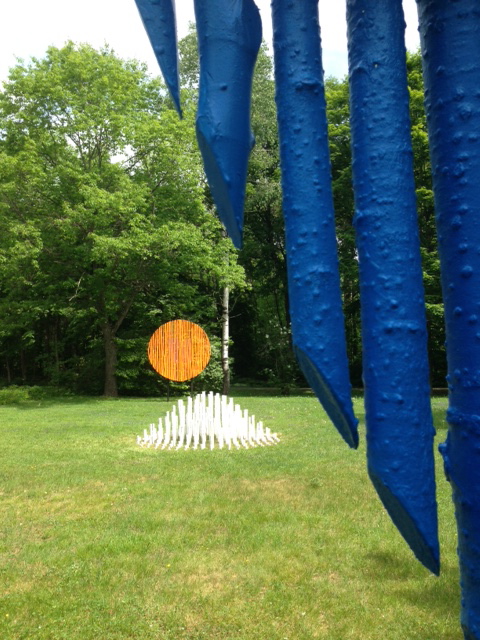 Aidron Duckworth Museum Installations
I have an opening at the Aidron Duckworth Museum in Meriden, New Hampshire on Saturday, June 13 from 3-6pm. I have installed the polychromatic "Core Values" which is a meditation on our society's inaction around climate change, as well as "Ground Form." Both employ many painted saplings, above, which will be on the grounds of the Museum through 1 November. Learn more here.
SculptureFest
I will likely be creating something new for SculptureFest this year, which opens on Labor Day at King Farm, Woodstock, Vermont. I will also probably be showing work in collaboration with an artist collective known as "ECO-visions." Learn more here.
Looking forward to seeing many of you in Meriden and Woodstock!