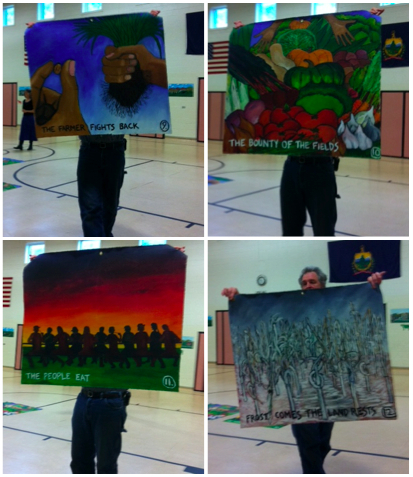 "Jay brought stunning art and a wonderful message to Sharon Elementary School on May 15. He did a beautiful presentation of A Little Farm Story that entertained the kindergartners, 1st and 2nd graders and led to a lively discussion of farming practices and local agriculture with the 3rd and 4th graders.
His sharing of The Turning was a terrific chance for 5th and 6th graders to see a graphic novel in progress and to think about issues of climate change. A rich and rewarding experience for all!"
– Catherine Freese, Sharon Elementary School Librarian
Photos by Catherine Freese
Learn more about bringing Jay to your school or organization for a workshop!