I recently taught a 10-week mural class with 11 students at The Sharon Academy in Sharon, Vermont. In these photos, students are posing with their self-portrait "bodies." I guided students through a process of cutting out their body shapes from plywood and then painting what they currently identify with on each. For instance Deniz, an exchange student from Turkey, has painted elements in his body that reflect his love for his homeland, travel, the sea, and basketball.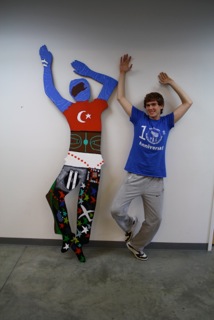 All of the students' paintings will be screwed to the exterior walls of the high school. I call this "humanizing" the skin of the school.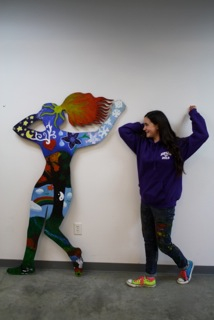 See more photos of student work and read about my teaching and workshop offerings.
Tags: creativity, education, youth